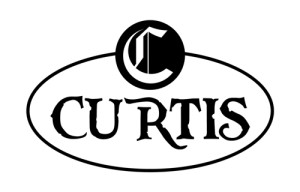 BLACK FRIDAY SALES WILL START SHIPPING THE WEEK OF THE 27TH
Credit Card payments will incur a 3% fee. Please contact us by email or telephone if you elect to not use a Credit Card. We don't like the credit card fee anymore than you do. We could've just added it in the price but chose to show you where your money is going.
If you elect to pay with Check, Cashier's Check or USPS Money Order, CALL IN YOUR ORDER. Your item will be held and shipped once payment clears. If no payment is received within 10 days, the sale will be cancelled.
Sales and Shipping ONLY WITHIN THE U.S.
Shipping/processing may take up to 5 business days.
Dealer Pricing is available. Please contact us by email or telephone for details. [email protected]
Curtis Custom offers a Military/LE discount. Please email for details
We accept Personal Check, Cashier's Check or U.S. Postal Money Order, PayPal, Visa, MasterCard or Discover AMEX
CUSTOMER SERVICE / WARRANTY
Our warranty is for life! It's about taking care of our customers!
We will repair or replace your product(s) in the event it becomes damaged or defective at no charge to you. If we cannot repair your product(s) we will replace it with a product(s) in perfect working order of equal or better physical condition.
If you ever have a problem, no matter the cause, we promise to take care of you!
The warranty does not cover loss, theft, deliberate damage or cosmetic damage that does not hinder the performance of our product.